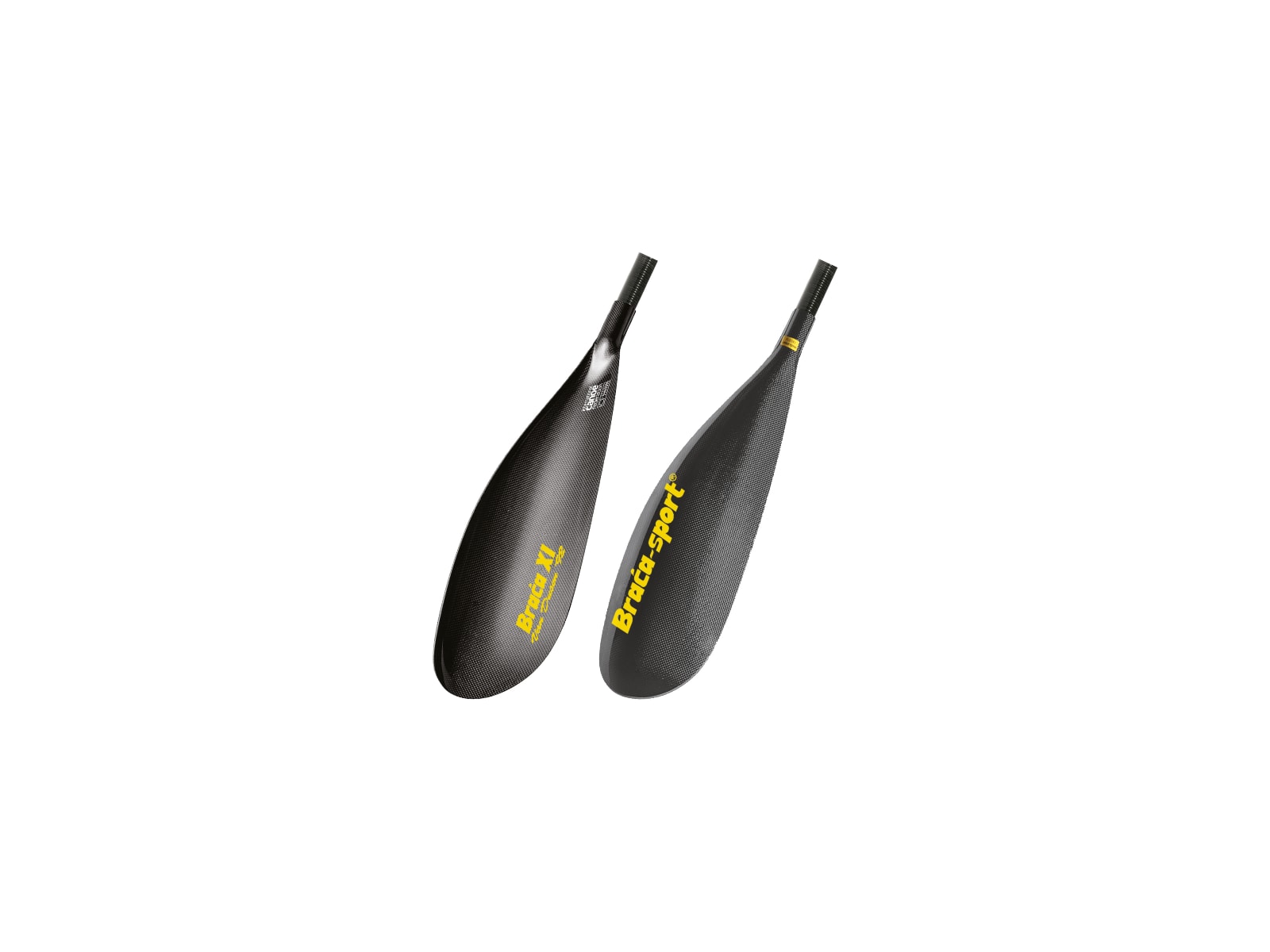 Braca XI Van Dusen '92 Extra Light
Unisex
Velg størrelse
Om produktet
Brača XI Van Dusen '92 is the newest addition to the Brača-Sport paddle line. It was originally designed by Ted Van Dusen in 1992 after three years of development and testing. Due to the high demand, Brača-Sport added this special shaped blade to the product line by purchasing a licence from Ted in 2014.
The blade has a special twisted tear-drop shape which facilitates a powerful catch and clean exit. It's movement through the water is different from other Brača-Sport blades, therefore it requires a slightly different paddling technique.
the Extra Light construction is for the athletes who prefer light and stiff characteristics. You can also choose the stiffness of the shaft. We recommend a stiffer shaft for bigger blades but any combination is possible. See the shaft stiffness measurement procedure and parameter table below.
Brača XI Van Dusen '92 paddles are available with a fixed shaft or a Metal Adjustable Shaft System. This allows elegant adjustment of overall paddle length (within 5cm range) and blade angle from 0° to 80° right or left in 5° increments. The system also allows you to disassemble the paddle into two parts for easy transportation.
Fri frakt

Fri frakt på ordre over 1 000,-

Gratis retur

Gratis retur (kan også returneres i butikk)

Sikker betaling

Sikker betaling med kort eller faktura